Blog
Feb 5, 2020
A Bouquet of Rose for Valentine's Day
Who doesn't love the smell of roses  - charming, alluring and romantic, yet full of elegance. Rose perfumes are one of the must-have fragrances in a woman's wardrobe. Like an elegant dress, a beautiful Rose Fragrance can be worn at any occasion – be it a date, a wedding, or an anniversary. There are hardly any event that you can go wrong by wearing a Rose Perfume. Rose is also well-known as the representative for love and romance, thus make it a perfect gift for Valentine's Day. 
Let's check out some Rose Perfumes from L'Apothiquaire for this Valentine's Day. 
Gelle Freres Rose Galante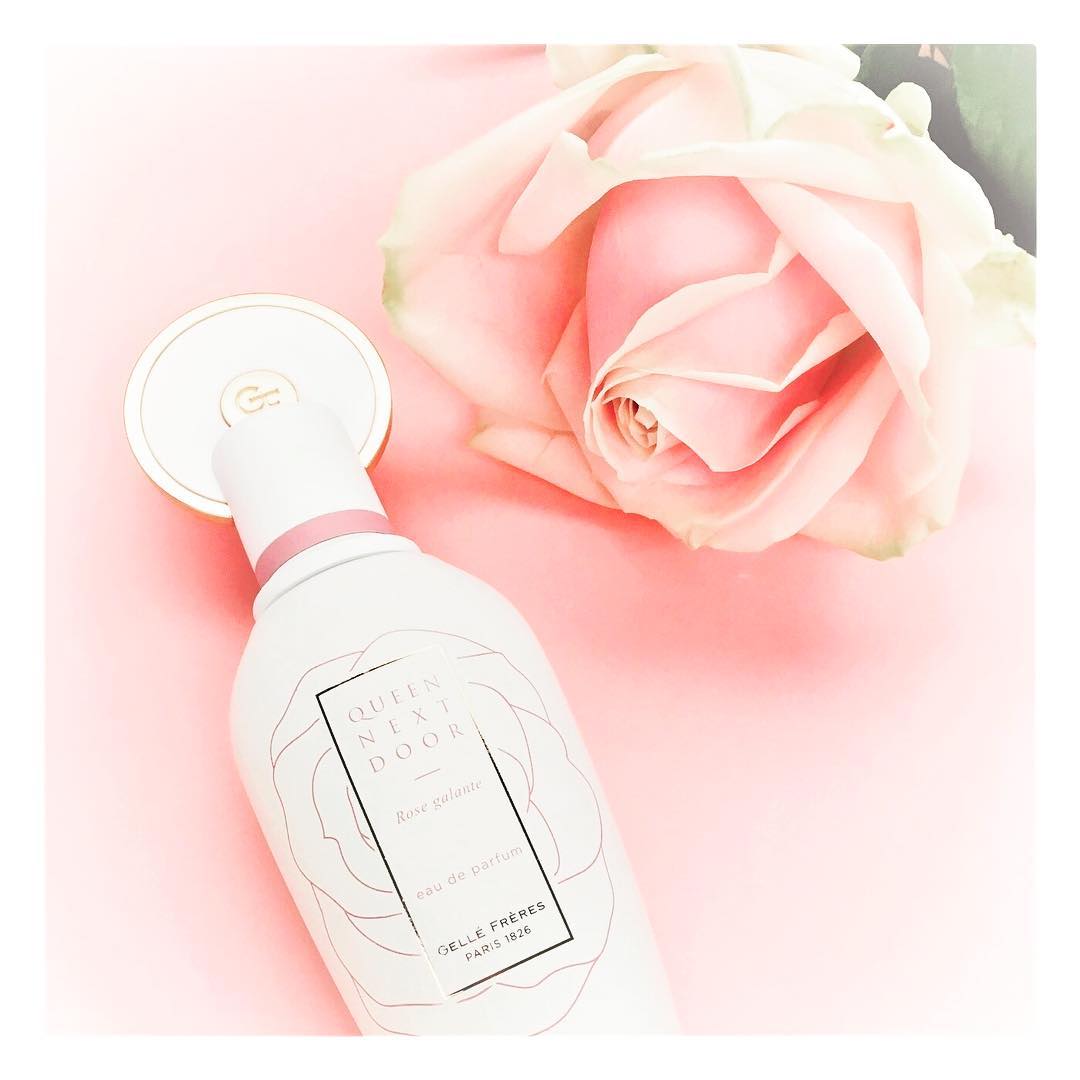 A tender and romantic fragrance, kike a fine preserve of a petal pink dragée! Recollections of a gentle and peaceful world. A fragrance for those in love with the very idea of love! Designed for the romantic queen who lives for love.  Passionate & sensible, she dreams about Great Love and finds romance in every single place.
The Merchant of Venice Rosa Moceniga
The Mocenigo Rose, a rare and precious flower, is native to China. The name derives from an ancient Venetian family, owner of a historic residence in Alvisopoli.
For the past 200 years, this residence has boasted an exquisite rose garden, the contents of which were originally imported from France by Lucia Mocenigo, due in no small part to her close friendship with Joséphine Bonaparte, a noted lover of this kind of flower.
The flower is characterised by a lightly tinted, silky-pink colour. It has a strong and fruity scent, a feminine fragrance – in its most fascinating natural expression - that highlights the beauty of this rose. With main note of the Mocenigo Rose, Rosa Moceniga embodies a mysterious scent, like a unicorn. 
Isabey Paris Tendre Nuit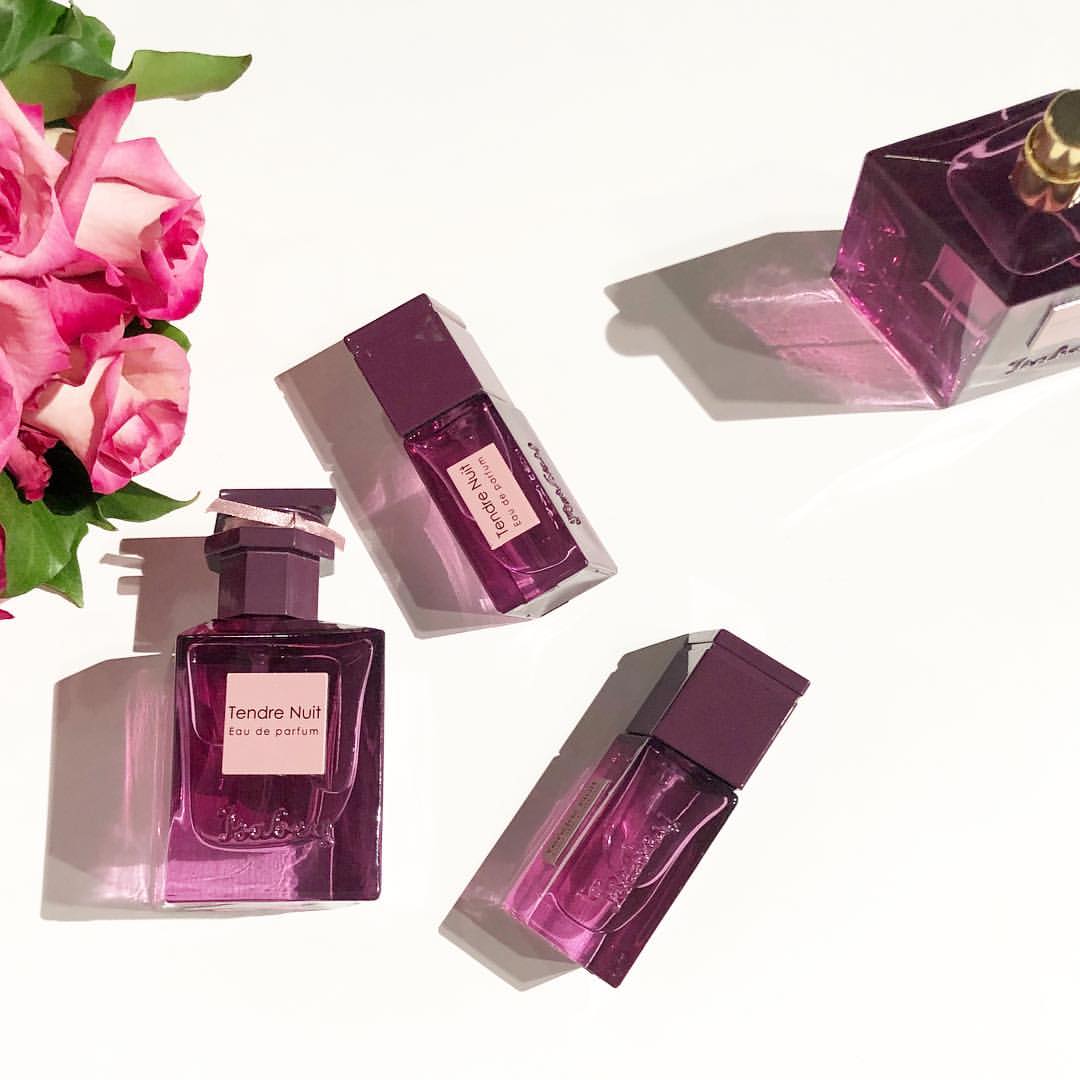 Tendre Nuit (Tender night) is remembered for its romantic name, like a whisper. The poetic and flamboyant plum colour of the bottle combined with voluptuous night Rose and animal Ambrette seeds fragrance are inspired by emotions of a tender and passionate night.
It is 3 am in Paris, she is sitting on the edge of her bed in a room filled by sensations. Love is floating in the air, sweet and sensual like a night Rose. A warm breeze from the balcony thru the room is caressing her skin. The night is tender, her life is a dream.
Miller Harris Rose En Noir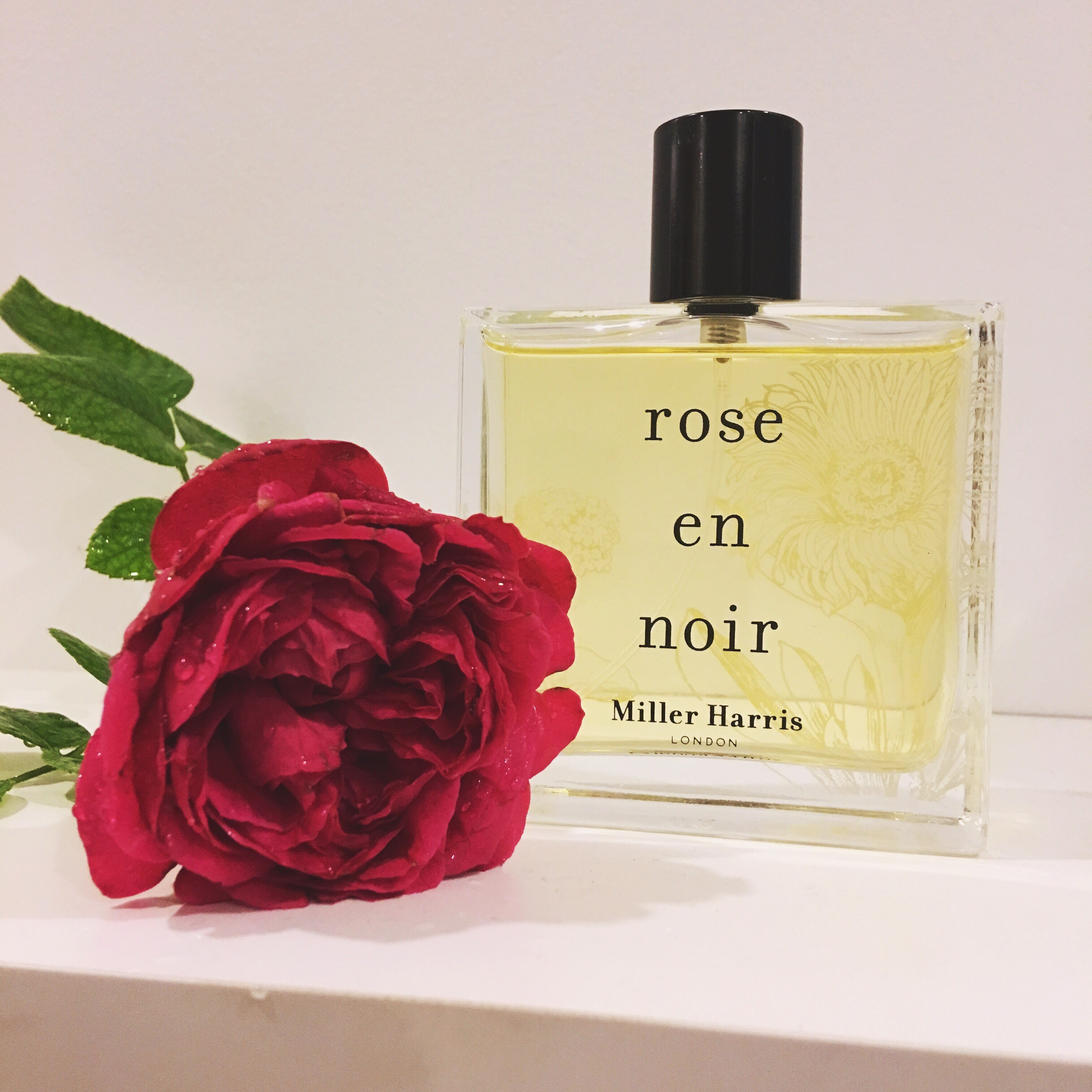 Rose En Noir is the sensual and dark side of the rose. Ruby red raspberry fruits, violet leaf and hints of petit grain provide a tantalising introduction, while rich notes of Turkish rose Damascena and black pepper dominate the heart. Rose en Noir seductively draws down into a deeply rich velvet base of ambrette seed, tabac noir, vetiver and patchouli.