L'Apothiquaire Artisan Beaute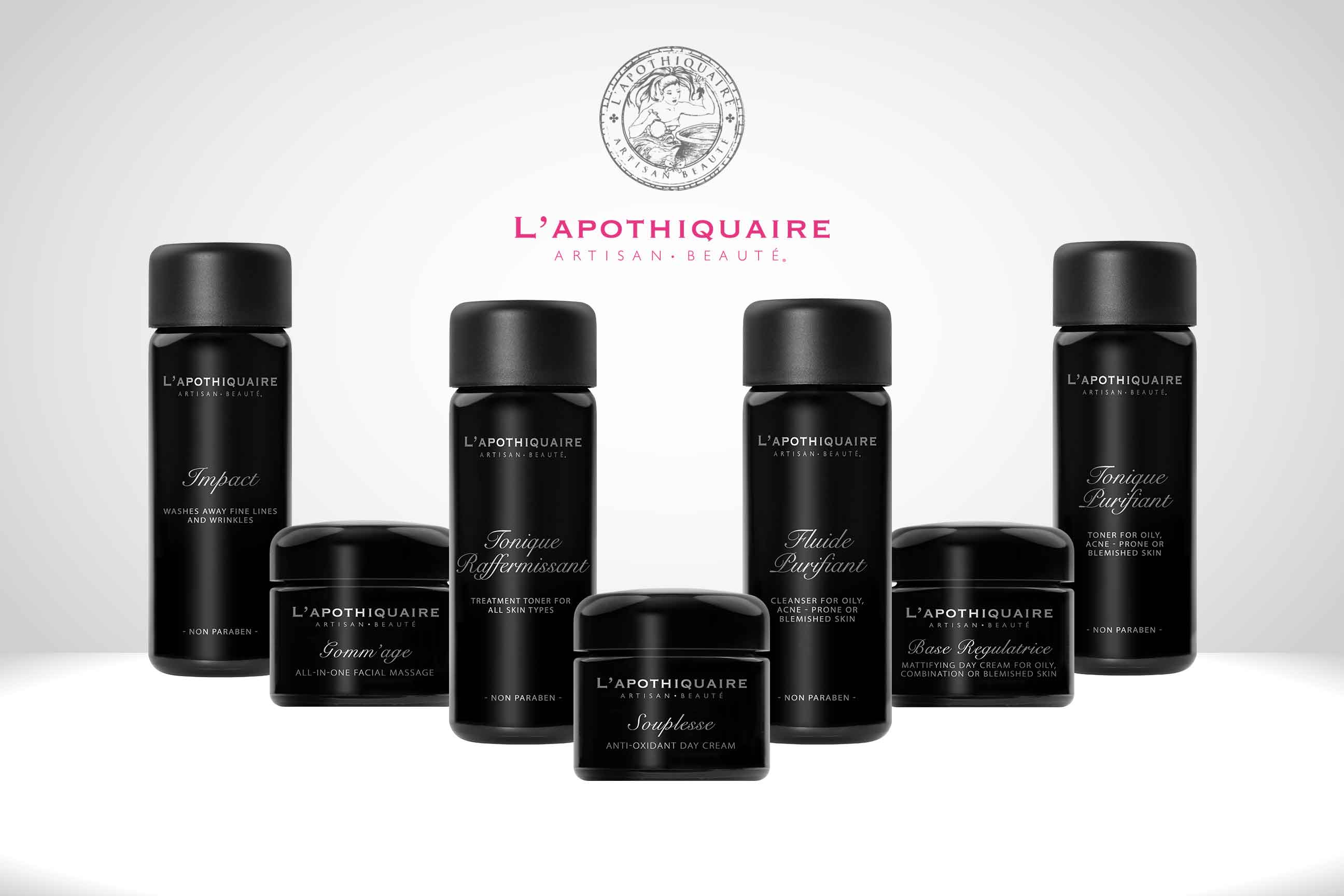 17th century of France, "L'Apothicaire" was the ancestor of the pharmacist. With his/her wide knowledge of ancestral remedies and plants, he/she could heal and treat beauty concerns for men and women. At L'Apothiquaire, our ultimate aim is to heal people in the most natural way possible. L'Apothiquaire natural skincare products have been tested and approved by the French Federation of Cosmetics & Perfumerie, developed using organic ingredients, e.g. pollen, honey, essential oils, rutin, and propolis which are impossible to mass-produce or duplicate. L'Apothiquaire's natural skincare products are used as professional treatment products in spas and bring immediate visible result after first treatment.
If you are a perfume-lover who loves the gentle and soft scent, you definitely have owned a floral perfume for...
Like an elegant dress, a beautiful Rose Fragrance can be worn at any occasion – be it a date, a wedding, or an...
L'Apothiquaire Active Cream is a fast action treatment for severe acne and occasional breakouts. It prevents...
L'Apothiquaire Anti-Oxidant Day Cream Souplesse contains fresh sunflower pollen concentrate to protect your skin...
L'Apothiquaire Base Régulatrice Anti-Blemish Cream 50ml is a matifying day cream for normal, oily and acne prone...
L'Apothiquaire Bergamot Essential Oil 10ml is a 100% Organic, 100% Pure essential oil that relieves Anxiety &...
L'Apothiquaire Caresse Nourishing Night Cream prevents fine lines on dry skin. It contains pro-vitamin A to...
L'Apothiquaire Cedarwood Essential Oil is a 100% Organic, 100% Pure essential oil, used for Relaxation and Meditation
Circulation Body / Massage Oil from L'Apothiquaire helps to boost circulation
L'Apothiquaire Concentr'Actif Anti-Ageing Serum permeates deep into the dermis to repair damaged skin layers and...
L'Apothiquaire Contour Des Yeux Anti-Ageing Eye Contour restores the eye contour's freshness. It encourages blood...
L'Apothiquaire Organic Exotic Body Oi is a massage oil with the essential oils of Jasmine and Geranium, stimulates...