Little Butterfly London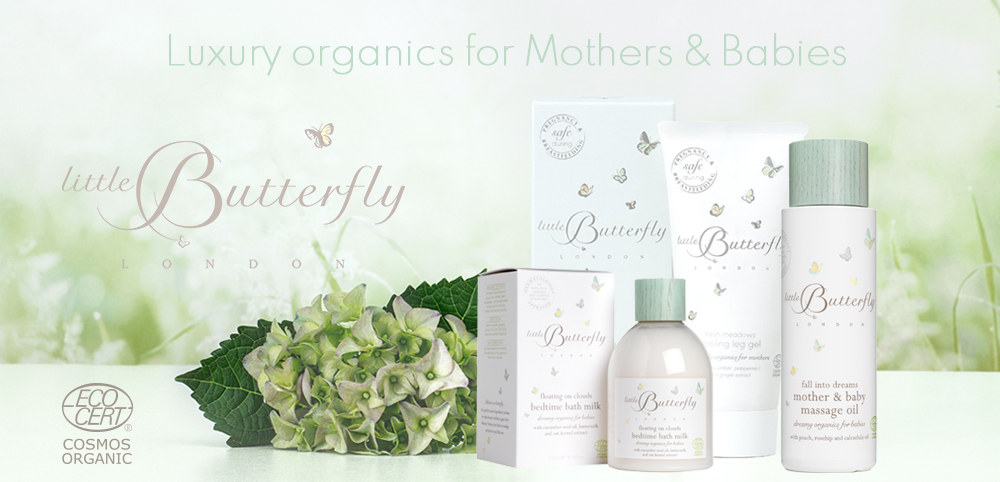 Little Butterfly London is Britain's first luxury and organic-certified skincare range for mother and babies. To ensure your and your little one's skin is respected, we never include ingredients such as mineral oil, paraffin, parabens, SLS, silicones, DEA, TEA, PEGs and MIs.
Our products are certified organic by Ecocert, the most established certification body worldwide, specifically designed for newborn, sensitive and eczema-prone skin. Products are also hypoallergenic and dermatologist approved, and are safe to use during pregnancy and breastfeeding. 
Little Butterfly Organic Blossoms In Spring Illuminating Day Cream is a deliciously light, ultra-hydrating...
Little Butterfly Organic Bubbles In The Breeze Top To Toe Wash For Baby gently cleanses both body and hair, whilst...
Little Butterfly London Organic Cocoon Of Bliss Stretch Mark Butter For Mother protects and helps your skin bounce...
Little Butterfly Organic Dewdrops At Dawn Body Lotion supports and cares for even the most sensitive, dry and...
Little Butterfly Organic Fall Into Dreams Mother & Baby Massage Oil protects and deeply nourishes delicate skin. The...
Perfect as a travel size or simply to experience our range. Skin pampering discovery-set with Little Butterfly London...
Little Butterfly Organic Love Eternal Baby Massage Oil has been lovingly created for delicate skin. Made of a...
Little Butterfly London Secrets At Starlight Organic Illuminating Night Cream works while you sleep to boost...
Little Butterfly Organic Soft As Moonlight Nappy Change Cream efficiently supports healing and protects baby's most...