Erbaviva
20 years experience in developing safe, high quality organic products for baby, mommy-to-be and sensitive skin conditions.The trusted brand for every enlightened beauty-seeker who demands truly organic products.The combination of organic scientifically proven plant constituents and aromatic essential oils create highly therapeutic products that benefit the body, soul and skin.Erbaviva products are USDA certified - the highest standard of organic. This means 95% to 100% of the ingredients are guaranteed organic and GMO free.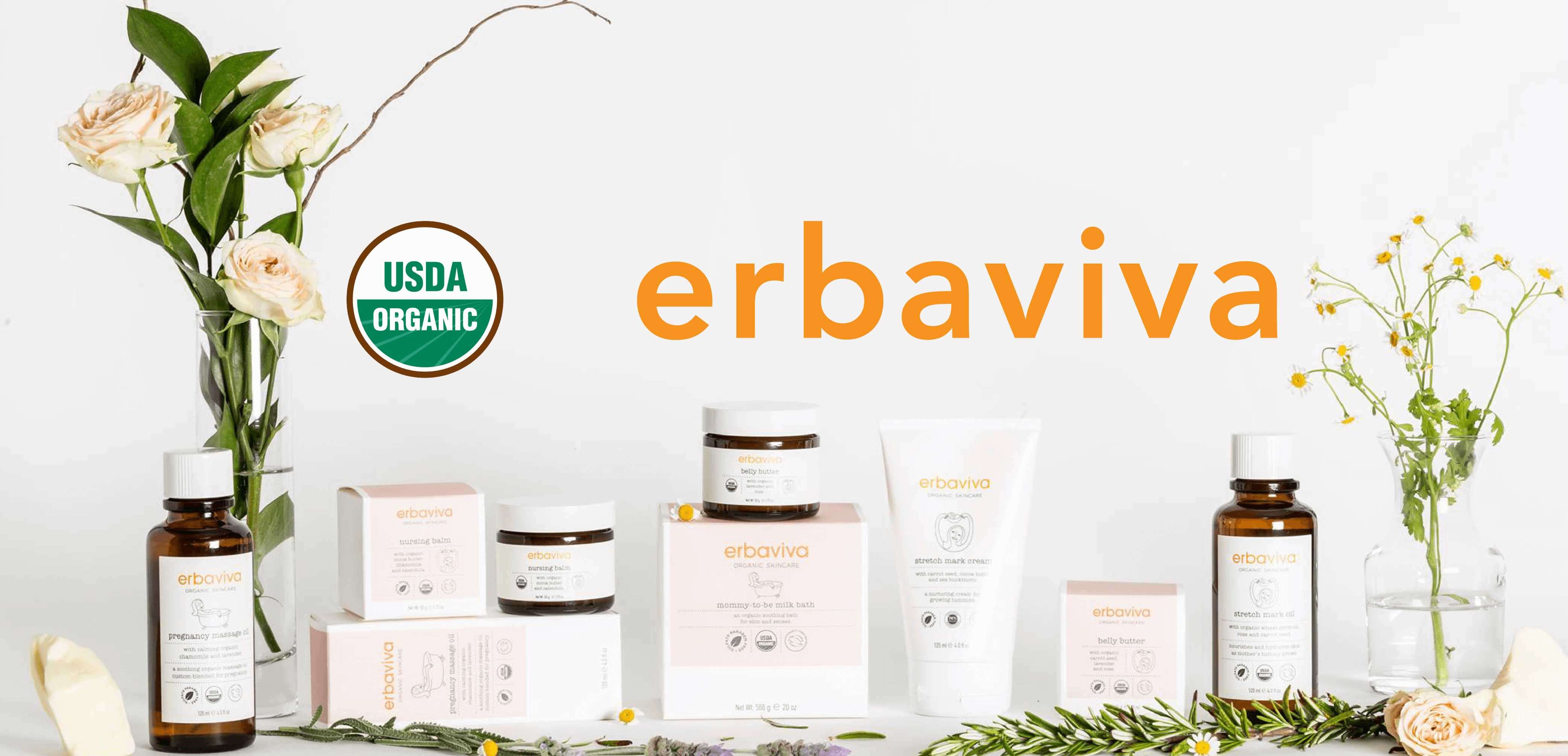 Erbaviva Organic Baby Body Wash is a gentle wash made with soothing chamomile and nourishing aloe, oat and calendula...
Completely nourishing and thoughtfully made with the highest quality natural emulsifiers and organic essential oils....
Erbaviva Organic Baby Oil is an emollient moisturizer and nourishing supplement for delicate and sensitive skin....
Thoughtfully formulated from nature, Erbabiva Organic Baby Shampoo nourishes the hair and scalp with a unique and...
Handcrafted with pure milk, honey and nutrient-rich oils, Erbaviva Organic Baby Soap is completely natural and...
Erbaviva Organic Baby Sunscreen (SPF 30) effectively provides UVA and UVB and full spectrum sunscreen protection for...
Erbaviva Children's Organic Buzz Spray is a proprietary bug repelling blend of organic and biodynamic essential oils....
Soothingly scented and naturally relaxing organic essential oils of chamomile, lavender and sandalwood harmoniously...
A signature favorite, the nourishing Erbaviva Organic Lip & Cheek Balm is a go-to healing balm for dry and chapped...
Erbaviva Jasmine Grapefruit Organic Deodorant is an organic, effective deodorant that kills underarm bacteria...
Erbaviva Lemon Sage Organic Deodorant is an organic, effective deodorant that kills underarm bacteria naturally and...
Erbaviva Organic Quease-Ease Lip Balm helps to prevent morning sickness, nausea and dizziness due to the ingredients...
Erbaviva Organic Refreshing Foot Balm luxuriously soothes while aiding in the release of tension and swelling. Helps...
Luxuriate in Erbaviva Shaping Oil, a signature blend of organic essential oils effectively combined with the highly...
Erbaviva Sniffles Bath Essence is a certified organic bath treatment that naturally supports the body when a cold or...
With nutrient rich organic essential oils including rose, sandalwood and safflower, Erbaviva Stretch Mark Oil keeps...